Pebbles is a fully qualified Reiki Master.
Pebbles will send distant
Reiki to anyone who wishes
her to do so.

Please send an email to
Pebbles with your request
and she will be only too
pleased to place you on
her distant Reiki Healing list.


* Pebbles wishes it to be
known that she was NOT
attuned or taught Reiki
by Tracey Wilding &
that all knowledge she has
acquired has come from
reliable sources not
only with her Reiki
but in other subjects.

Mudra Set For
Balancing Energy
This is a very easy way to balance your energy. It can be done almost anywhere, while standing, sitting, walking, lying down. The exercise uses Mudras which are hand positions.

The effect of this exercise is that you feel calmer and more relaxed and concentrated.
Let the tips of each of your fingers touch the tip of your thumb in turn. Keep each connected for a few seconds. See pics below.

Do this with both hands at the same time and carry on for a few minutes in total.

Thumb touches the tip of the index finder - this opens the Root Chakra and moves more energy to the lower body and legs:
Thumb touches the tip of the middle finger - this helps you with patience:




Thumb touches tip of your ring finger - creating energy, self-confidence and stability:

Thumb touches the tip of your little finger which helps with intuition and feeling:
There are some more Mudra exercises on here:
| | | |
| --- | --- | --- |
| | | |
| ddg | | fjj |
| | | |
The first step in the practice of Qi Gong is to assure correct posture. It is vital that the posture is natural and relaxed so as to allow smooth breathing and help lead the mind into a relaxed and quiet state. Each posture naturally has different physiological characteristics and hence will have a different healing effect on the body according to the needs of the practitioner.

The most common postures are:

Normal sitting Posture:
Sit upright on a chair, feet on the ground, legs apart and torso at right angles to the thighs. Let the eyes and mouth rest gently closed, tongue resting on your upper palate, assuming a light, unforced smile.
Cross-legged Posture:

Sit upright on a hard bed or platform, legs naturally crossed, hands resting in front of lower abdomen.

Half-Lotus Posture:

Sit upright on a firm bed or platform, left foot resting on right thigh, right foot under left knee, or vice versa. Rest hands on knees.

Supine Posture:

Lie on one's back on a firm bed, pillow not to high, legs straight and arms resting by one's sides.
Sideways lying Posture:
Lie on one's side on a firm bed, with a low pillow; upper body straight, legs slightly bent; rest upper hand on hip and lower hand palm up on pillow.
Standing Posture:
Stand erect, feet parallel and apart at about shoulder width with toes pointing slightly inward. Bend knees slightly, hold in chest and raise arms so that hands are no higher than shoulders, elbows drooping slightly, with the hands about one foot apart, palms down. Keep fingers separated and curved as if around surface of the ball. Eyes and mouth are lightly closed, with a slight smile.
Walking Posture:


Stand quietly for about two or three minutes, then take a pace forward with the left foot, heel touching first, body and hands swaying to the right as one moves forward. Breathe in through the nose and out through the mouth. When weight is fully on left foot, take a pace forward with the right foot, heel first, body and hands swaying to the left. Practice in this way moving forward and back for about half an hour or for as long as one can without tiring, the length of time varying, of course, according to the practitioner and their state of health.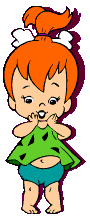 This site is � Copyright of Lyn Rennick 2009
All Rights Reserved
* Eight Simple Qi
Gong Exercises:
The Eight Pieces
of Brocade




by Yang Jwing-Ming
* Gong Mediation:
Embryonic Breathing


by Yang Jwing-Ming
* The Healing Promise
of Qi: Creating
Extraordinary
Wellness through
Qigong &Tai Chi




by Roger Jahnke
* The Root of
Chinese Qigong:
Secrets for Health,
Longevity and
Enlightenment


by Yang Jwing-Ming



* Energy Work


by Paul Brecher




Paul Brecher is one of the
instructors of my own
instructor Jazmine Velasco

DVD/VIDEOS

* Tai Chi - Qi Gong
For Vitality and
Well Being





by Tai Chi
* White Crane:
Hard & Soft Qi Gong




by Yang Jwing-Ming




All music items can be
purchased at: