Welcome to the Native American corner of our website. Here you will find
information on many famous Native Americans...and maybe some not so famous.
You will also find Native American poetry and writings.

Since I (Pebbles) was a small child I have had a very special infinity with Native Americans. I used to watch all the cowboy films on the TV and would cry when
the cowboys shot the Indians. I just couldn't bear to see it. I used to dream about
being among the tribes. I kind of felt 'at home' whilst I lost myself in
programmes about them.
My home is full of Native American sculptures, art...anything and everything with
a Native American them. I've always loved these things around me.
Only a few months ago I gained a new Spirit Guide...a Cherokee Indian named Thunderbolt. I now know why I have always felt so drawn to Native Americans.
During a meditation my guide, Thunderbolt, took me back in time...to a former
life...a life in which I was a young Cherokee Indian girl. I'd like to say that it
was a beautiful thing which I experienced...but it wasn't...it was very upsetting
and frightening...because he took me back to when I was cold, hungry, tired,
devastated as my mother had died and very, very scared...he took me back
to when I was walking what has become known as "The Trail of Tears".

I hope you enjoy our Native American Corner!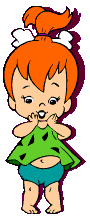 This site is © Copyright of Lyn Rennick 2006/7

All Rights Reserved