Happy 60th Birthday BamBam!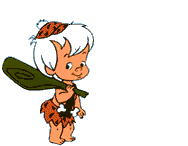 I'm sending birthday wishes up to Heaven above
For the one who at 11 became my first true love.
Two kids out at play but only had either for each other,
We didn't want anyone else...just one another.


Now all these years later
Happy Birthday I say
And send all my love to Heaven on your special day.
I miss you dearly, and that's how it will always be,
Because I was for you, and you were for me!
Love you always, my BamBam!


Love you heaps!!!!!!
I didn't move-- sat very still --
and marvelled in my glee,
That with all the flowers in the yard,
this gem had chosen me!
xxxxxxxxxxxxxxxxxxxxxxxxxxxxxxxxxxxxxxxxxxxxxxxxxxxxxx
Copyright © Pebbles' Spiritual Cave
All rights reserved.
Believe in Second Chances!