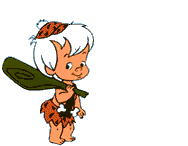 For BamBam on His 10th Anniversary
of Living In God's Garden in Heaven
......
BamBam was taken by the Angels into Heaven on 7 July 2004.
No doubt, with his love of motorbikes, he jumped on the back of
an Angel's Harley and they rode off together to God's garden.

Though you are so far away,
I think of you every single day.
You're here within this heart of mine,
And there you'll stay for infinite time.

Every day I love you more,
You're still the one that I adore.
Tho I cannot see you, I know you're here,
I can always feel when you are near.




Worlds apart but still as one,
The miles fall away till there are none.
With just a thought you are here with me,
And that's the way it will always be.






Two children out at play,
Neither of us knew what would happen that day.
The clichéd eyes...met for the first time,
And in that instant, I knew you were mine.





For many years we were as one,
And thought we would be for the years to come.
But it wasn't written in our fate that way,
We couldn't fight it and have our say.






Empty years with sadness and pain,
Hoping to see one another again.
Neither of us thought our dreams would come true,
Until Friends Reunited brought me to you.






I couldn't believe it, my heart was aglow,
And there was only one thing I wanted to know.
Did you still care, feel the same way?
I daren't ask, but you had your say.






You asked me first if I did still care,
I answered in truth...but was not aware...
How you longed for me too and did your whole life,
But I had a husband and you had a wife.






No pain did we wish on him or her,
But our love for each other we could not deter.
We loved them too...and would never leave,
We couldn't help it...we had to deceive.






We put them first in all we did,
Our feelings in front of them we covered and hid.
Our friends knew the truth, how again we were one,
We were not ashamed of what we had done.






We had planned our lives, knew how it would be,
Living with them, but still be...you and me.
Then the angels came and took you from me,
Took you from her...and your family.






We all felt the pain, the sick feeling inside,
You were gone from our lives, gone on your final ride.
Now from Heaven you look down and guide us all,
Making sure we do right...pick us up when we fall.






You care for us still from your Heavenly abode,
And one day we'll all follow you along that road.
But until that day...a long way ahead in time,
I sit here and know, that you are still mine.


© Pebbles 2009

A Letter To BamBam
I miss you BamBam...MY BamBam...so very much.
Nobody has ever touched my life like you did.
Nobody has made me laugh like you did,
Nobody has made me feel so special like you did,
Nobody has every loved me like you do
Yes...I've been loved...I still am loved
but it's not in that very special way...the way you know how to love.
I often wonder how many people have ever been loved like I am...yes
still am...because I feel you here...loving me all the time.
I doubt it's that many. I feel so privileged to be loved by you.

I often wonder who actually knew that I was your Pebbles from long ago.
Pebbles and BamBam...born for each other...but torn apart by
neither of us, nor anyone else...just a cruel twist of fate.
But, it was the way it had to be...we had to meet others...for your
children to be born...for our lives to be as it was written for us.

I often wonder what my life would have been without you. Tho we were
many miles apart for most of it, you were still in it, as you know.
I often think about others who had a second chance, my granddad Alf and his
first fiancée Rosie, your mum and her first fiancée too. Like me, Rosie had such
little time with her Alf. Your mum and **** were so lucky second time round.
The first thing I noticed about your mum and **** was that she looked at him the
way I looked at you...her face would glow and you could almost see her heart
glowing too...and it was the same with him when he looked at her. If only
everyone in this world could feel love like that! But, even though we had just
3 short years second time round, I'm so grateful for them and thank God each day
for them. Yes...we both knew God had brought us together. You found that out when
you went to church after we had found each other again...you heard what you had to
do...you knew that although it seemed wrong...it was also so right.
So...you took the final road...you rode out of life and into Heaven....and I
know that you are still riding...riding on the safest roads imaginable...on the
most beautiful and fastest bike ever...with the most beautiful scenery passing by.


It's been 10 long years now since you went to Heaven and a day doesn't go by
when I don't think of you. Nobody will know what this means, but I still do
"noses" and every day I say "Then, Now and Forever" just as we both did
when you were still here and I will always carry on doing the same.

I know a lot of this was in a previous page I'd written, but this one is so
special and I just had to repeat it for your 10th Anniversary.

Ride well, my love...
I miss you soooo much!
XXXXXXXXXXXXXXXXXXXXXXXXXX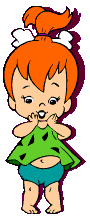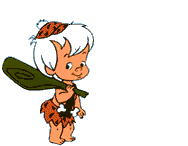 Believe In Second Chances!

© Pebbles 2014 All Rights Reserved