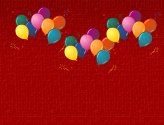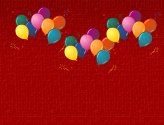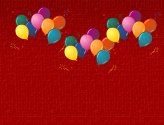 I'm sending a dove to heaven today,
With a parcel tied to it's wings,
Please be careful how you open it,
Because it's full of beautiful things.
Inside are millions of kisses,
Wrapped in a million hugs,
To say how much I miss you,
And to send you all my love.
It's on the special days,
Days which are just like this,
That I wish you were still here,
So that you, I would not miss.

In my heart I feel you love this poem so as a birthday gift I'm posting
it again. Have a brilliant birthday in Heaven with all your family and friends
and give my Mum and and your Mum a great big hug and kiss from me.


You'll Always Be Young To Me

Whether 11, 17 or 23
You'll always be young to me,
You never were...meant to be mine
Disappeared...for a very long time...
Till I found you again at 49.

Tho your body was older
You were still a kid inside
Always running around, laughing and joking...
Until you died...
But you'll always be young to me.

Motorbikes and cars, all big boys' toys
The louder the better...you loved the noise.
At 50 you bought Gobs, Ten Jacks & a ball
Ran around the park...even taking a fall...
You will always be young to me.

Clissold Park...it's now not the same...
Memories of a tree that held your name...
The lake and "our bench"...wonder who's there now?
Are they making memories to last their lives thru
Coz memories are all I have left of you.....but...
You'll always be young to me.

"I'll never be older than my dad when he died"
I remember those words and how I cried,
"Don't be silly" said I, "You'll outlive us all"
But you knew it wouldn't be long...
Till you heard God's call...but...
You'll always be young to me.

Tho 49, 50 and 51,
You acted as tho your life had just begun
Hopes and dreams...of what life would bring
Especially after...the ring.
You'll always be young to me.

7am...I remember that call
It changed my life...well, it did for us all
Nobody expected you never to be here
For you were there in our hearts and so very dear...
But you'll always be young to me.

My first love, my friend and Soul Mate too
Never will I ever...forget you...
Sunny days seem dim, since you went away
But I think about you every single day
And how you never...did grow old...and
You'll always be young to me.

Missing you heaps today and wish I could have you back here to
wish you a happy birthday properly. George misses you too.
Life is just not the same any more.

Love and hugs my BamBam from your Pebbles.
xxxxxxxxxx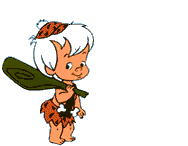 Believe In Second Chances!!!